We provide quality products and services, and have been doing so for years. Our customer base backs our commitment to quality and satisfaction. We strive to ensure our products will meet every expectation given to our customers.
Our company history has been based upon perfection in our products and guaranteed satisfaction to our clients. We provide standard and custom designs of existing products and offer solutions for custom needs.
We specialize in the field of building instructional trainers for technical schools in the automotive, diesel, and electronics education sector. Our trainers are designed to provide complete coverage for specified systems at value pricing. For our trainers, we provide optional real world faults to develop critical debug capability for students. Faults can be hard faults (open, short or resistive) or intermittent faults. Faults can be set manually or electronically through laptop or mobile phone.
We also specialize in building maintenance stands, work platforms, aircraft stands, and helicopter towing dollies. Additionally, we fabricate, design and build products of any scale, shape or size. We specialize in steel, aluminum, stainless steel, titanium, inconell, and other exotic metals. Fabrications range from custom tables and weldments to military and aerospace parts.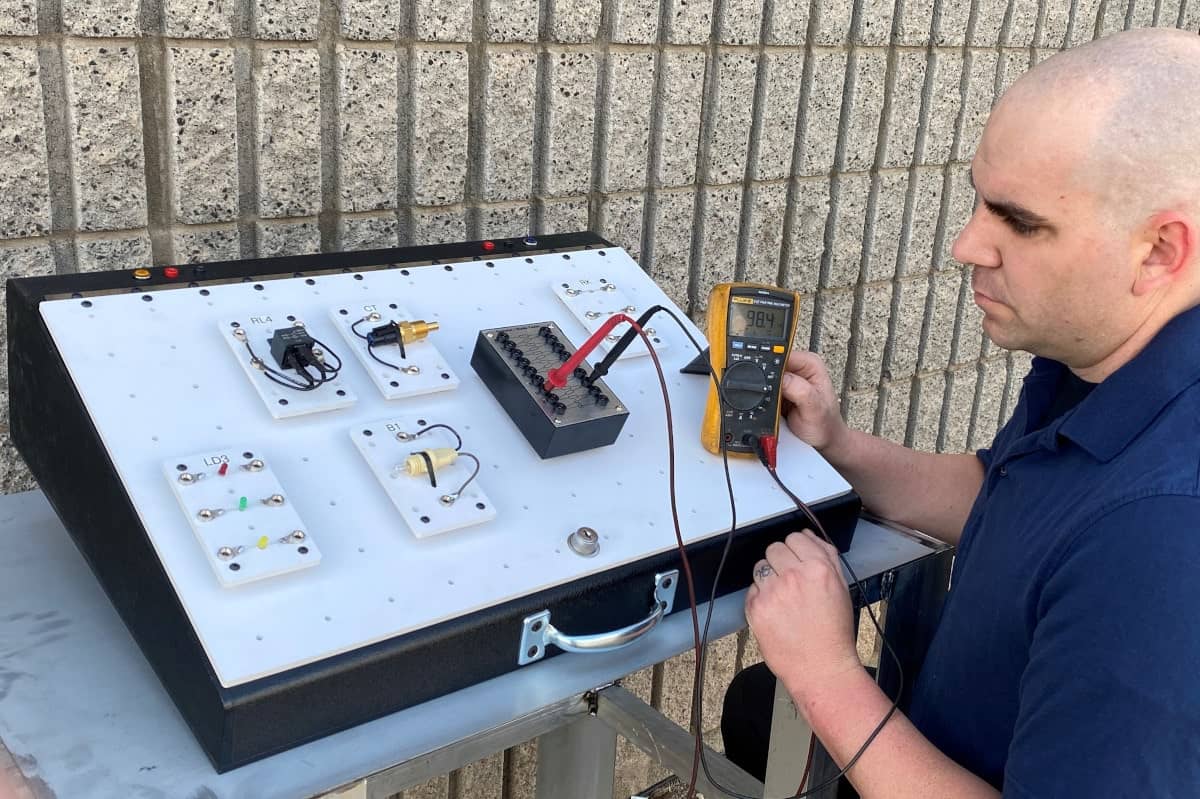 "The trainer is great. It really is a great learning tool and we could not have asked for better company to work with"
Ron
"The cutaway looks great, thank you"
Daniel
"Your maintenance stands work out great with the aircraft. Just perfect. Thanks for getting the job done right"
Vince
"Helicopter dolly is working out wonderful"
Paul
We are committed to delivering products that meet all your needs
#1 Maintenance stand service provider